Dec 1, 2006
11,341
3,700
113
Byrd Rule
The Byrd Rule, named for Senator
Robert Byrd
, was adopted in 1985 and amended in 1990.
[10]
The Byrd Rule defines a provision to be "extraneous"—and therefore ineligible for reconciliation—in six cases:
[2]
If it does not produce a change in outlays or revenues;
If it produces an outlay increase or revenue decrease when the instructed committee is not in compliance with its instructions;
If it is outside the jurisdiction of the committee that submitted the title or provision for inclusion in the reconciliation measure;
If it produces a change in outlays or revenues which is merely incidental to the non-budgetary components of the provision;
If it would increase the deficit for a fiscal year beyond those covered by the reconciliation measure (usually a period of ten years);[c] or
If it recommends changes in Social Security.
----------------------------------------------------------------------------------
1), If it does not produce a change in outlays or revenues;

------------------------------------------------------------------------------
A), a $15 hr min wage would obviously have a significant effect on individual earnings, thus tax revenues, thus obviously should qualify under article 1 above.
so how exactly is it that the Wall St owned DNC appointed parliamentarian, rules that increasing tax revenues doesn't qualify?
that doesn't even remotely make sense, no matter how you try and twist it.
B), so how is it that the media, (totally controlled by Wall St), doesn't even bring this not so minor detail up even once?
or ever even question the Parliamentarian so much as once, as to exactly why the min wage bill didn't qualify, when it obviously would have a significant effect on tax revenues..
or question anyone representing the Parliamentarian so much as once?
never so much as one question or comment as to htf the wage bill magically and mysteriously didn't qualify, by any reporter or talking head anywhere.
Rachel and Tucker both just went, "oh well, that's that".
"nothing to see here, move along".
C) so exactly why is it that Wall St is ok with the stimulus, but vetoes the wage hike?
oh yeah, because with the stimulus, the govt prints all the money for the stimulus, and all that govt printed money eventually makes it's way to Wall St, thus to the shareholders, as money literally always trickles up.
but with the wage hike, Wall St as the nation's mega employer, has to pay out much of the money, not the govt, and even though said money will eventually all make it's way back to Wall St through trickle up anyway, Wall St doesn't like the little people even touching it if they can help it, and whatever time the little people do have it, is time Wall St doesn't.
on a side note,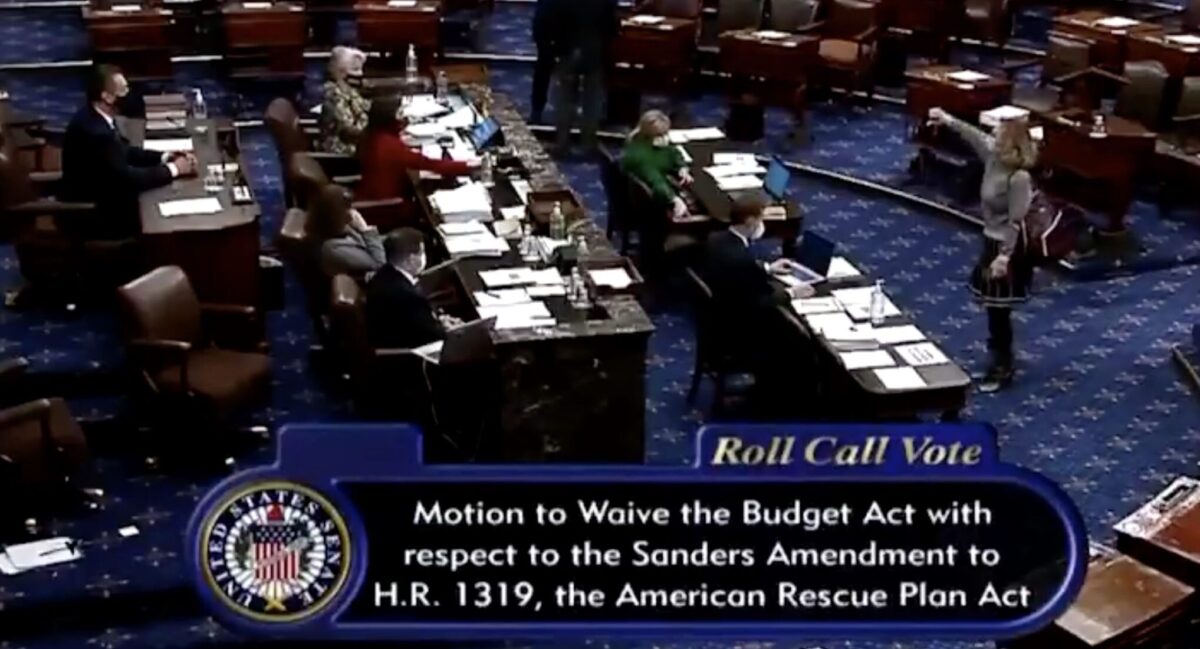 equals